Our coordinators are passionate about research and improving the research landscape in their settings. Critical to their role is designing and setting up a range of initiatives that strengthen the research culture, the skill base, and further career development opportunities for research staff. Giving an insight into their backgrounds and roles, please get to know our Coordinators better by reading their bios below.
If you would like to become a Regional Coordinator, please contact frank.kagoro@ndm.ox.ac.uk
Ken Awuondo
TGHN Africa Regional Coordinator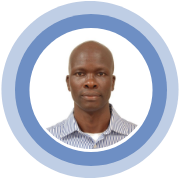 Mr. Ken Awuondo is Biomedical Scientist who has worked as Laboratory Manager for different Research organizations in Africa. He has vast experience working in Clinical Trial projects for over 30 years. He is currently the African Regional Manager for The Global Health Network (TGHN), based in Mombasa, Kenya. He coordinates the activities for TGHN with collaborating partners and networks based in Africa. Ken is familiar with Medical Research landscape in Africa, including challenges for Research uptake. He previously worked with various research organizations including the consortium of Ebola Vaccine Project in Sierra Leone (West Africa); Collaboration Programme between Kenya Medical Research Institute and Wellcome Trust; International Aids Vaccine Initiative (IAVI); United States Army Medical Research Unit (USAMRI) Kenya; Ministry of Health, Kenya. Ken has also worked in various countries in Africa under Short Term Technical Assistance (STTA), where he facilitated Laboratory Technical Training, Malaria Microscopy and Quality Management System to prepare Sites for Clinical Trials as well as Laboratory Accreditation.
Ralueke Ekezie
Global Research Nurses Lead Coordinator - Nigeria
Ralueke Ekezie is a multiple award-winning Research and Entrepreneurial Nurse, and started his role as Global Research NursesLead Coordinator for Nigeria in 2014 in collaboration with The Global Health Network, University of Oxford. To date, Ralueke has organised a series of training and skill-sharing workshops, International Nurses Day programmes with Nursing departments in Hospitals, and a radio programme across two Geopolitical regions in Nigeria (Lagos and Enugu) training over 2000 nurses in clinical research. Ralueke is the Chief Executive Officer (CEO) for Blue Torch Home Care Limited, the first Registered Home care agency in Nigeria. He is also Founder and President of African Nurses and Midwives Network (ANMN), a Pan-African nurses and midwives organization working to unite nurses and midwives in Africa. Ralueke was selected as an alternate in the 2015 the Mandela Washington Fellowship for Young African Leaders, a flagship program of President Obama's Young African Leaders Initiative (YALI), and the 2020 YALI RLC West African Cohort 13. He is a Social Enterprise Fellow with Circle of Health International (COHI), Austin Texas, USA. He is also a (MAMA) Maternal health Ambassador since 2012 with Motherhood around the Globe, and the Nigerian consultant to the World Continuing Education Alliance (WCEA) overseeing the Nursing and Midwifery Council of Nigeria (NMCN) and Nigerian Medical Association (NMA) projects. Ralueke won the Connecting-Nurses Care Challenge Innovation Award 2012 sponsored by Sanofi, in association with the International Council of Nurses (ICN) for his work in Home Care Nursing, and won the award for Health Information for All (HIFA) Country Representative of The Year 2013. Ralueke is a Commonwealth Scholar currently pursuing his Master's Degree in Dementia Studies at University of Stirling UK.
Wema Meranda Mtika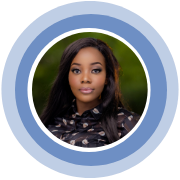 Wema is a Public Health Researcher, holding a Master's degree in International health and Tropical Medicine (IHTM) obtained from the University of Oxford. Currently, she is a Research Officer at The Global Health Network (TGHN) under the University of Oxford and coordinates the Applying Research to Policy and Practice for Health (ARCH) programme. Wema has vast experience in conducting Water, Sanitation, and Hygiene (WASH) research, as well as academic tutoring and mentorship including research project supervision at WASHTED Centre (Malawi Polytechnic) in collaboration with the Department Sanitation, Water and Solid Waste for Development (Sandec) at Eawag in Switzerland. Wema has also worked in maternal and child health at UNC Project Malawi where she supported a cohort study to improve HIV exposed infants' ART adherence, and clinical work such as HIV testing and counselling, vaccinations, and assessing healthcare workers on HIV treatment delivery in 25 health facilities.